Arizona Wildfires
A deadly shift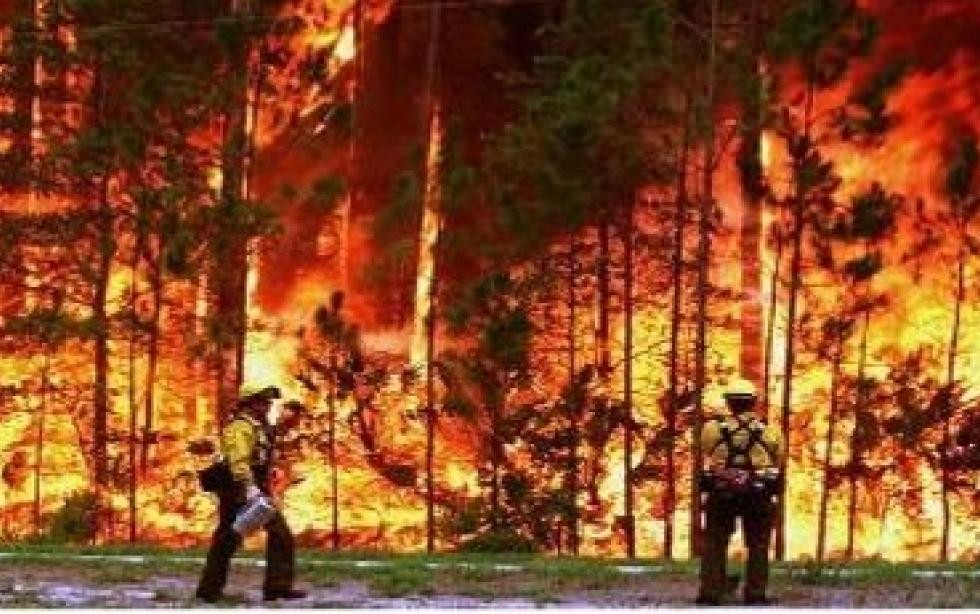 19 firefighters killed
The devastating Arizona wildfires of 2013 turned deadly when the wind shifted suddenly. Wildland firefighters had no broadband coverage. Survival shelters failed. And 19 heroes from Prescott, Ariz., lost their lives.
How can FirstNet help?
Provide first responders in states and territories that have opted in to FirstNet access to dedicated deployables, including cells on light trucks, to restore communications when they're needed most.
Offer FirstNet deployables with such apps as STINGTM from Intrepid to provide improved critical incident management.
Equip firefighters with ruggedized devices with extended broadband coverage so they can locate team members and communicate with remote command staff in near-real time.
Provide live video feeds to the field and remote command staff via drone technology. Aerial views can keep firefighters informed so they're not caught off guard by unexpected wind shifts or other sudden changes.
Never miss an update from your network

Subscribe today!