Identification
A suspect has no I.D.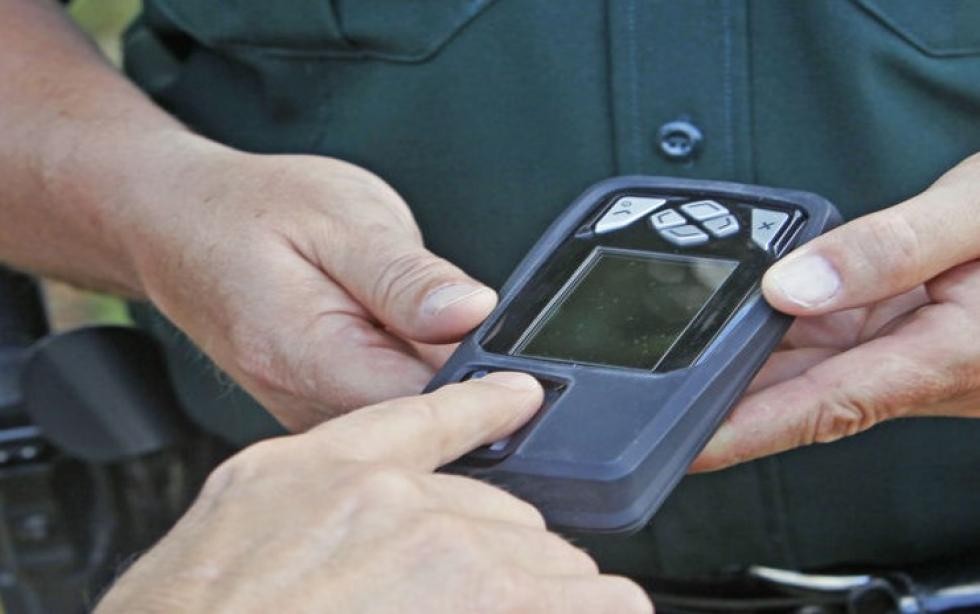 Detective interviews a robbery suspect
Near the scene of a convenience store robbery, an officer sees a person matching the description provided by the store clerk. The subject is being evasive, has no identification, and refuses to provide his name or date of birth.
How can FirstNet help?
The detective uses a fingerprint scanner attachment for his smartphone to capture the suspect's prints. The result is a positive identification of the suspect, who also has an outstanding arrest warrant for a previous robbery and homicide.
Provide priority and preemption capabilities to help ensure the detective's fingerprint scanner can connect to national databases where and when he needs it.
Provide end-to-end encryption to enhance officer safety and ensure compliance with Criminal Justice Information Services.
Never miss an update from your network

Subscribe today!