Protests Spiral Out of Control
A crowd turns violent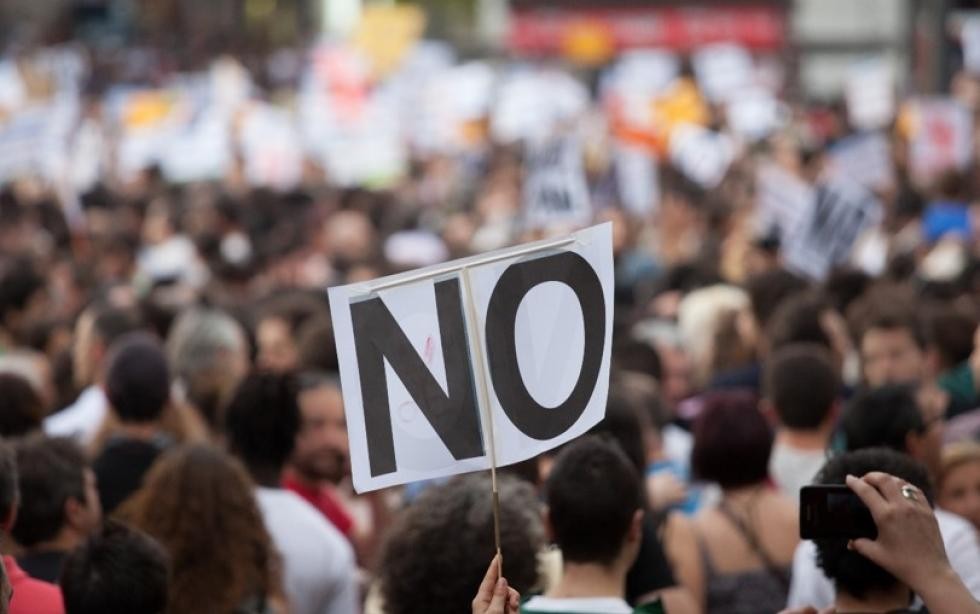 Demonstrations lead to injuries
A political protest gets out of hand. Despite attempts by law enforcement to disperse crowds, protesters and counter-protesters turn violent.
How can FirstNet help?
Provide priority and preemption capabilities, so communication among agencies - law enforcement, fire, emergency medical services and 9-1-1-public safety answering points - can continue uninterrupted, even as large groups of demonstrators saturate commercial networks.
Allow 9-1-1 public safety answering points to coordinate with law enforcement and EMS so they can reach injured protesters as quickly and safely as possible.
Enable local control, so agencies can elevate other users - for example, public works officials - in times of crisis and monitor network status in near real-time.
Law enforcement officials can close nearby roads quickly - before protesters are threatened by vehicles. Road closures can also help police better manage the crowd and corral persons of interest.
Never miss an update from your network

Subscribe today!