FirstNet, Built with AT&T surpasses 2.91 million square miles.
Covering more first responders than any other network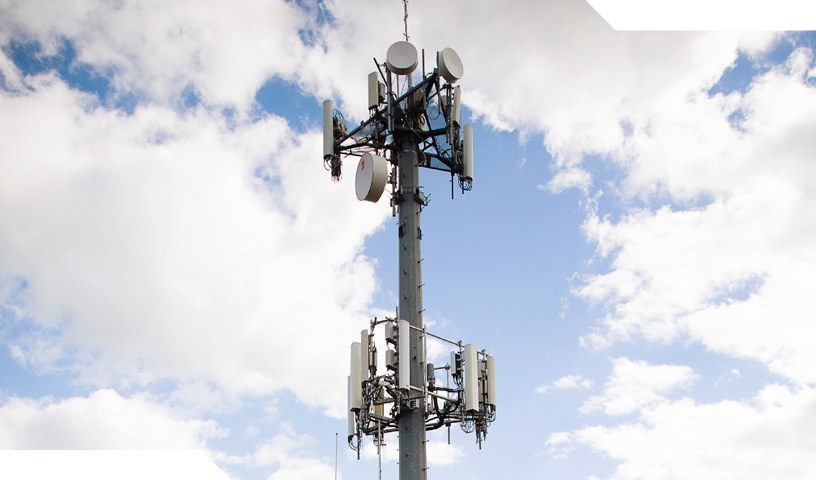 FirstNet®, Built with AT&T now covers more than 2.91 million square miles of the country. That's an increase of about 100,000 square miles in 2022. It's like covering the entire United Kingdom.
That means we cover 250,000+ more square miles than the largest commercial networks available to public safety.
Now, more of public safety community has access to their network. FirstNet already covers 99%+ of the U.S. population – and more first responders than any other network1.
FirstNet is for every first responder – federal, state, tribal, territorial, urban, rural and more. Building out FirstNet is one way that AT&T has increased coverage by more than 40% on federally recognized Tribal lands in the last 2 years (2020-2022). Plus, AT&T has surpassed 99%+ of its Band 14 coverage target with the First Responder Network Authority.
That means more first responders have dedicated connectivity when they need it. They have superior network security that goes well beyond standard commercial measures. And they have access to exclusive solutions like high-power user equipment (FirstNet MegaRange™) to improve connectivity at the edge of the network.
Setting the bar for network resiliency
In addition, we're focused on delivering the most resilient network for public safety. Last year, FirstNet builder AT&T led the industry by establishing a 3rd "emergency" pathway to each mobility network hub (MTSO) to combat extreme weather and climate events as well as increasing instabilities in the commercial power infrastructure landscape. Thanks to this initiative, it reduced the likelihood of major outages by nearly 35%.
It's also undergoing the largest refresh of power backup systems in the history of the network. It's investing millions of dollars in generators, batteries and systems to help keep the network up and running when there is a local power outage.
And the work AT&T is doing with the U.S. Department of Energy's Argonne National Laboratory to deliver the Climate Change Analysis Tool is helping make data-driven decisions for how we prioritize resiliency investments for future years. So, when Mother Nature does strike, FirstNet is ready to provide public safety agencies a level of support during emergencies that's far beyond anything previously experienced. From a dedicated fleet of 150+ deployable assets to the FirstNet Response Operations Group – all to help first responders stay connected and operate faster, safer and more effectively when every moment counts. 
America's public safety network
FirstNet is the only nationwide, high-speed broadband communications platform dedicated to and purpose-built for America's first responders and the extended public safety community. FirstNet now connects more than 24,000 agencies and organizations – with about 4.4 million2 connections. Its advanced capabilities help fire, EMS, law enforcement and those who support them keep themselves and their communities safe.

1 Coverage not available everywhere. Based upon AT&T analysis of 3rd-party data.
2 As of end of year 2022.