FirstNet options to further extend coverage to first responders and public safety to meet natural and human-caused disasters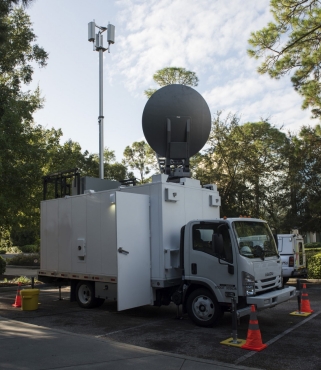 Deployable Assets
FirstNet provides an unprecedented set of deployable LTE capabilities available to serve public safety. Whether in response to a planned high-visibility public event or a natural disaster, public safety agencies will have a broad set of options to deliver high-speed wireless voice and data coverage when and where it is needed. FirstNet's solution includes access to hundreds of existing AT&T deployables, plus access to an additional 72 dedicated FirstNet deployables, strategically pre-positioned with both satellite and terrestrial backhaul capacity to provide coverage wherever necessary in the United States, and in the U.S. territories. 
During emergency situations or planned events where replacement coverage and capacity are required, FirstNet and AT&T will evaluate the request, and when supported, AT&T will provide the deployable services at no cost. In addition, supplementary coverage through mobile satellite services and other deployable systems can augment coverage throughout the 56 states and territories. FirstNet will facilitate the staging and management of deployable units through a "lending library" approach. Also, public safety agencies may consider procuring and employing their own deployables as their mission dictates and existing customers interested in purchasing their own deployable can do so through the solution "First Responders Mobility Zone."  For additional information, please contact a FirstNet specialist.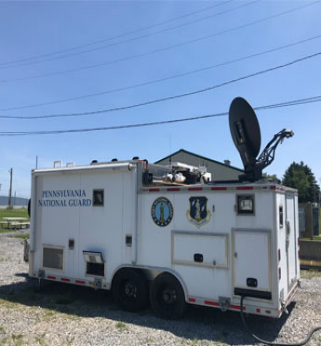 Satellite Services
FirstNet provides a broadband LTE network and advanced satellite-based communication capabilities. These services help FirstNet link key agency professionals – even in remote areas and extreme settings.
Through Inmarsat Government, FirstNet offers a range of satellite solutions. Choose from satellite phones and transportable broadband solutions to full network recovery capabilities. There's a solution to meet your agency requirements and budget. For more information visit https://www.inmarsatgov.com/firstnet/.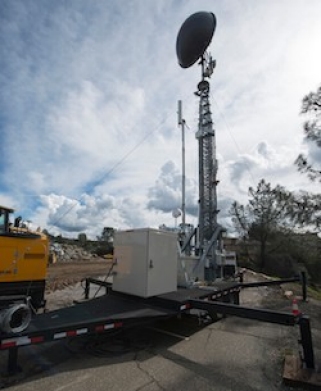 In-Building Solutions
Large concrete and steel structures often limit indoor cellular coverage. To counteract this limitation, FirstNet uses Distributed Antenna Systems (DAS) in large public venues and buildings across the United States. The DAS network of small antennas enhance wireless service within a designated area or building. With over 6,000 already in place, the FirstNet DAS delivers enhanced connectivity, capacity, and coverage where an unassisted network signal would typically not reach. The LTE DAS will support QPP, and will provide full access to the FirstNet network. This network "densification" provides added security and safety for citizens and first responders alike.
Never miss an update from your network

Subscribe today!