Cyber-attacks and cybercrime are increasing dramatically, and the ability to combat these threats is becoming more complex, challenging, and critical to mission success. Public safety agencies are often the target of cyber-criminals, hacktivists, and rogue nations. As such, cybersecurity is of the utmost importance to FirstNet.
FirstNet delivers a comprehensive ecosystem solution that takes on much of the security burden for these agencies. The highly available, redundant, physically separate, dedicated core was designed to comply with many standard security regulations and needs, and it will continue to evolve to take advantage of new technologies and address emerging requirements.
Security Operations Center (SOC)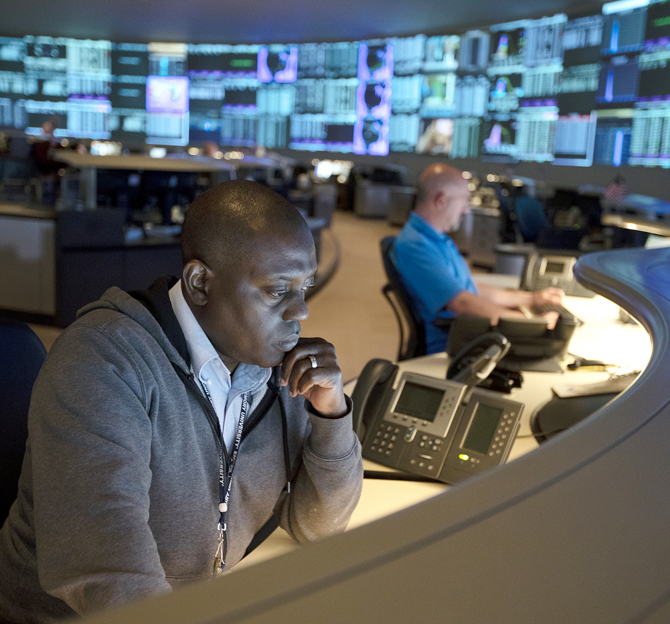 24x7x365 monitoring by trusted, experienced security professionals
Integral to FirstNet's capabilities is a dedicated Security Operations Center as well as a security engineering organization, both staffed by FirstNet security experts. The SOC:
Monitors and manages FirstNet traffic 24x7.
Employs many of the security systems and procedures that AT&T has honed over decades of operating its highly secure global networks. 
Focuses solely on the security needs of FirstNet but collaborates closely with the thousands of other engineers working throughout AT&T.
The Only Network with Comprehensive Encryption
FirstNet is designed with a defense-in-depth security strategy that goes well beyond standard commercial network security measures, providing protection without sacrificing usability. And now, we've gone farther than anyone in the industry to secure public safety communications. FirstNet is the first-ever network with comprehensive, tower-to-core encryption based on open industry standards. Commercial networks may encrypt parts of the communications pathway, but only FirstNet will have encryption along the entire route – from the cell tower, through the backhaul, to the core and back again.
Hackers target public safety agencies so become cyber savvy. Learn how to protect yourself and your agency
Become cyber aware with well-produced animation, videos, and other media that demonstrate how to:

Recognize phishing emails, malicious links and other scams
Develop security awareness techniques and strategies
Deliver agency training with step-by-step lesson plans
Find materials in a robust library of cybersecurity resources
In-depth cybersecurity training videos customized for FirstNet users and delivered by security analysts to help teach first responders security lessons such as:
Why public safety agencies are a target
How to identify a phishing email
How to avoid malware
And much more
Breach! Cyber investigations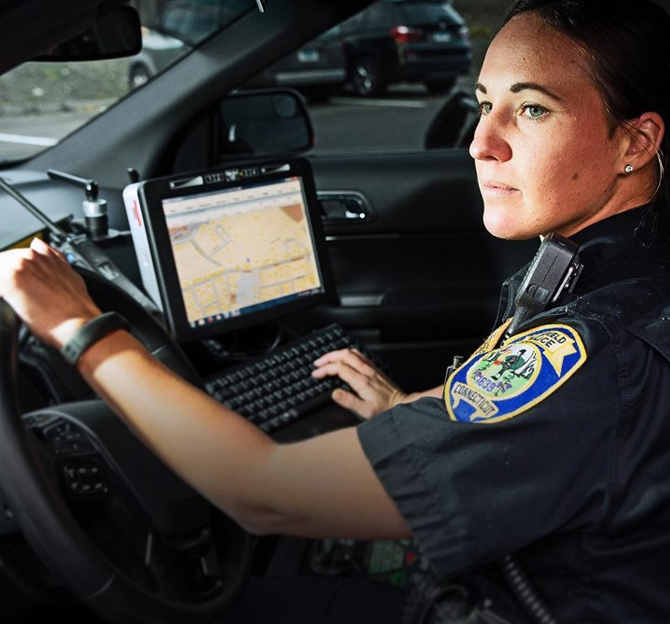 Motion comic-style cybersecurity awareness videos depicting cybercrime scenarios in public safety situations.  FirstNet users will learn how to spot hacker tricks and what to do if a cyber breach hits home. Episodes deal with themes such as:
Ransomware attacks
Social medial and its role in cybersecurity
Keeping IoT devices safe from hackers
And much more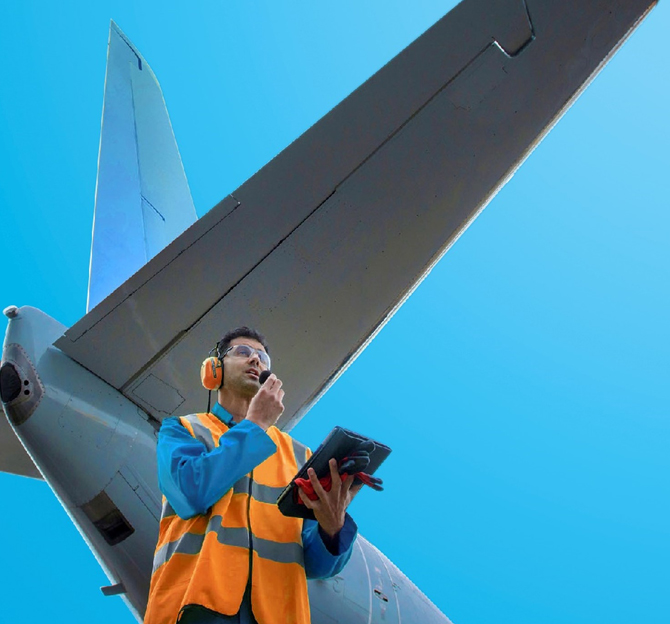 In-depth lesson plans guide you step-by-step in training your team to become cyber savvy. Each lesson plan includes resources from the app library and cover topics such as:
Social engineering
Avoiding malware
Phishing, vishing and smishing
And much more
Cybersecurity for kids and the community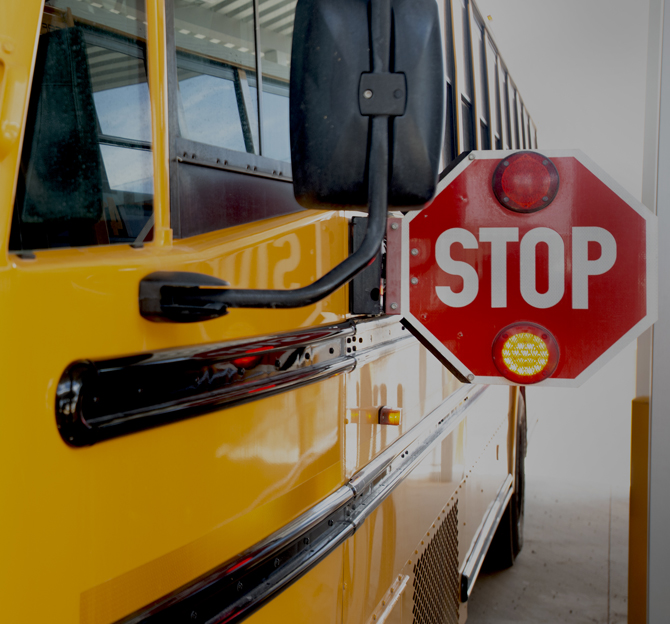 Animated cybersecurity awareness videos. FirstNet users can share with their families and community to help teach lessons such as:
Know who your online friends are
When not to 'click'
How hackers can fool you
And much more
FirstNet highly-secure core
Dedicated security operations center with 100+ dedicated professionals
Single sign-on and ICAM
 
Available bolt on services
NetMotion mobile VPN
Enterprise mobility management (AirWatch, Mobile Iron, IBM Maas 360)
Private mobile connection (i.e. Custom APNs)

To learn more about the FirstNet dedicated core security capabilities and available bolt on security solutions, please contact a FirstNet Solution Consultant.  
FirstNet customer service: 1.800.574.7000

We are here to help. Please fill out the information below to get in touch.
Note: If you are already a customer, please call 800.574.7000 for immediate service.
See how other responders are using FirstNet

Subscribe to the FirstNet Newsletter today!
By clicking Submit, you consent to AT&ampT sending you email about FirstNet services at the address you provide, even if you have previously opted out of receiving AT&ampT marketing emails.
By clicking Submit, you consent to AT&ampT sending you email about FirstNet services at the address you provide, even if you have previously opted out of receiving AT&ampT marketing emails.