Do you qualify for FirstNet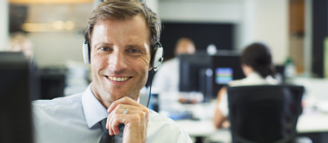 Primary Users vs. Extended Primary Users
We have 2 types of eligible Public Safety Entities, Primary Users and Extended Primary Users. 
Contact us
Primary Users are Public Safety Entities that act as first responders, the agencies who are at an emergency scene first. This includes law enforcement, fire protection services, emergency (911) call dispatching and government Public Safety Answering Points, emergency planning and management offices, and ambulance safety services.
Extended Primary Users are those agencies, organizations, non-profit or for-profit companies that provide public safety services in support of Primary Users. They provide mitigation, remediation, overhaul, clean-up, restoration, or other such services during or after an incident.
Explore the Benefits of FirstNet
First Priority®
Ensures first responders connect first – you're always at the front of the line and always on. No competing with commercial users for a connection. Preemption capabilities will allow first responders to have the bandwidth in an emergency by detouring others off the network.
Ready for Band 14
Congress designated Band 14 for public safety use. This gives first responders dedicated access to highly-desirable 700MHz wireless spectrum that provides good propagation in urban and rural areas and in-building penetration.
App designed for you
A dedicated public safety app catalog offers highly secure and relevant applications for first responders. All apps pass a rigorous vetting process that focuses on meeting superior public safety standards.
Unprecedented network security
A physically separate core; dedicated security operations center to monitor and mitigate threats; and single sign-on/federated identity capabilities make it clear that security is a priority for FirstNet. This focus will remain a priority as we build end-to-end encryption.
Dedicated deployables
FirstNet will design and engineer, build, store, maintain, and deploy new Band 14 Satellite Cells on Light Trucks (SatCOLTs) for service continuity and disaster recovery, to quickly address coverage extension demands triggered by natural or man-made disasters, and for special events planned in advance.
Who will manage the account and pay the bill?
Primary Users can have two types of authorized users: Agency Paid Users and Subscriber Paid Users; Extended Primary Users can have only Agency Paid Users. 
Agency Paid Users are employees and contractors of a qualified Public Safety Entity.  The Public Safety Entity pays for the FirstNet service for Agency Paid Users. 
Subscriber Paid Users are verified and approved (a) employees of a Primary User Public Safety Entity or (b) qualified volunteer personnel affiliated with a Primary User Public Safety Entity.  Subscriber Paid Users pay for their own FirstNet service.
If you're an agency administrator, here's what you need to do next to equip your first responders with the tools they need to do their jobs:
Complete a FirstNet agreement with your FirstNet Solutions Specialist
Log on to the Local Control portal using the ID and password sent via email from FirstNet account management
Verify and add eligible users to Local Control
Now, you can purchase services for your Agency Paid Users online in Local Control, in an AT&T retail store, at an authorized dealer or through your FirstNet Solutions Specialist.  If you also identified individuals who are eligible to be Subscriber Paid Users, AT&T will email the individuals with further instructions.
If you are identified as a potential Subscriber Paid User, after your agency administrator has completed the steps above;
You'll receive an email from FirstNet account management confirming your eligibility and providing instructions for completing a user profile.
Complete your Local Control user profile.
Now, you can sign up for FirstNet service online. To buy your service at an AT&T retail store, make sure you bring the activation code you'll receive in a second email.
Existing customers migrating to the FirstNet core network
It's time for the real FirstNet experience
FirstNet subscribers on the AT&T network will be among the first to get access to the FirstNet core network, the only network built with and for our nation's first responders and those who support them. If you have already received a FirstNet SIM card then see Installing and activating your SIM, below.
Decision to upgrade
There are certain features available on the AT&T network today that FirstNet does not yet offer. Remember, that's because we're building from the ground up. If any of these features are important to your agency, you may want to stay on the AT&T network until we enable those features on FirstNet. If you have any questions, please contact your FirstNet Specialist.
Installing and activating your SIM
Did you recently receive a FirstNet SIM card and need help activating your device? If so, then the documents provided below are available to guide you through the process. If you have any questions that are not addressed in the documents, or need additional help, please contact your FirstNet Specialist.
Never miss an update from your network

Subscribe today!