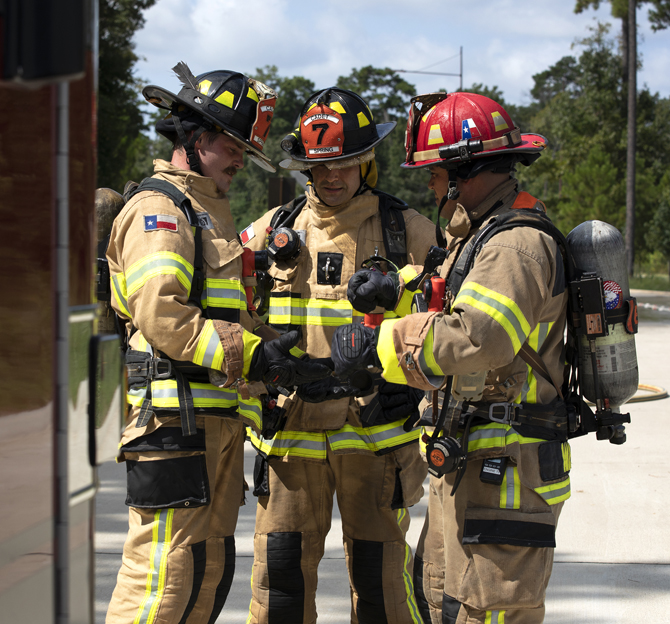 Critical communication
Reliable communication is critical for first responders and those who support them. You need to collaborate with your team and other agencies for an effective response. In a fast-changing situation, you need quick access to information, so you can make informed decisions. FirstNet® Push-to-Talk (PTT) is the communications tool you need to help you meet these critical needs.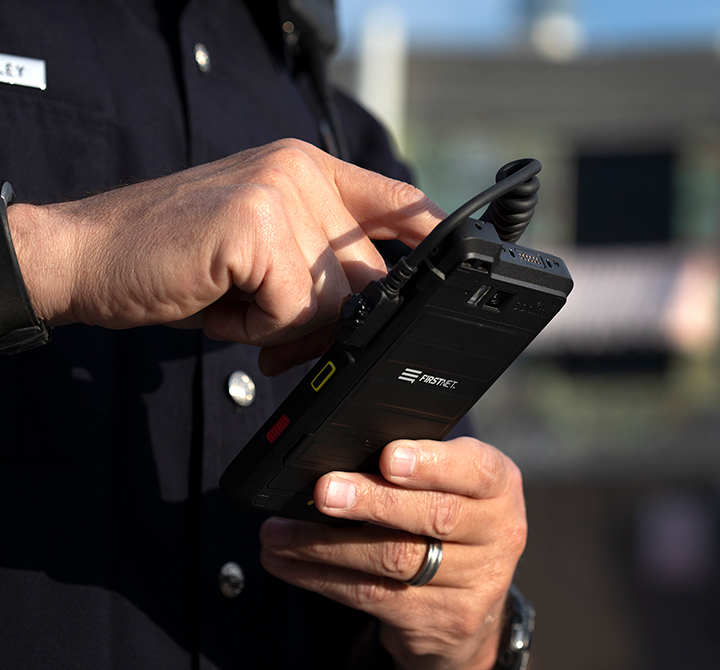 Mission critical standards
FirstNet PTT was built based on the public safety standards set by the Third Generation Partnership Project (3GPP). This is the body responsible for LTE and 5G global standards. In addition to voice and data services, which deliver timely and relevant information, future capabilities of FirstNet PTT will help enhance your team's situational awareness, allowing more informed decision-making.
"Reliable communication is critical. It has to work. It has to be there when we need it. And it has to be crystal clear because we don't have time to repeat ourselves or introduce room for errors in fast-changing situations. Our experience with FirstNet Push-to-Talk has been excellent."
Guy Patterson,
Cranford Police Department NJ 
Expand where and how you work
Nationwide Coverage

The FirstNet wireless network will reach 99% of Americans. So you can operate beyond your existing Land Mobile Radio (LMR) footprint.

Automated mutual aid

For help during day-to-day operations, planned events, or emergency incidents, you can send requests for resources to another agency that uses the solution and include them in your talkgroups.

LMR to LTE interoperability

Your FirstNet PTT users can communicate seamlessly with users on your LMR network. This will help improve productivity, free up LMR capacity and extend your operational reach at a lower cost.

Texting and file sharing

With text messaging and file sharing built to the Mission Critical Data standards, FirstNet PTT users can share images or documents giving first responders access to the specific information they need to coordinate more effectively.
RESOURCES
FirstNet Push-to-Talk Support
We are here to help. Please fill out the information below to get in touch.
Note: If you are already a customer, please call 800.574.7000 for immediate service.